Screening the Original Bus Windows
After much thought I finally figured out a simple way of putting screens on the windows. First off, I didn't want the screens outside. We have screens on the exterior of the Class C. They have come loose while traveling although I have yet to lose one. But I have seen lots of RV that had lost window screens while traveling. My other thing was by keeping them inside, they will be less susceptible to damage from tree limbs and stay cleaner (I'm NOT a domestic diva!). The bus windows will still be able to open and close without rubbing on the fiberglass screen. I bought everything used to make the screens from Lowe's. The wire that I used to make the pins is just a springy wire that is used to hold faced or unfaced batts of fiberglass insulation between floor joists. You can find them with the insulation accessories. I used a stick-on "D" weatherstripping to prevent the screen from rattling and to prevent creepy crawlies from entering.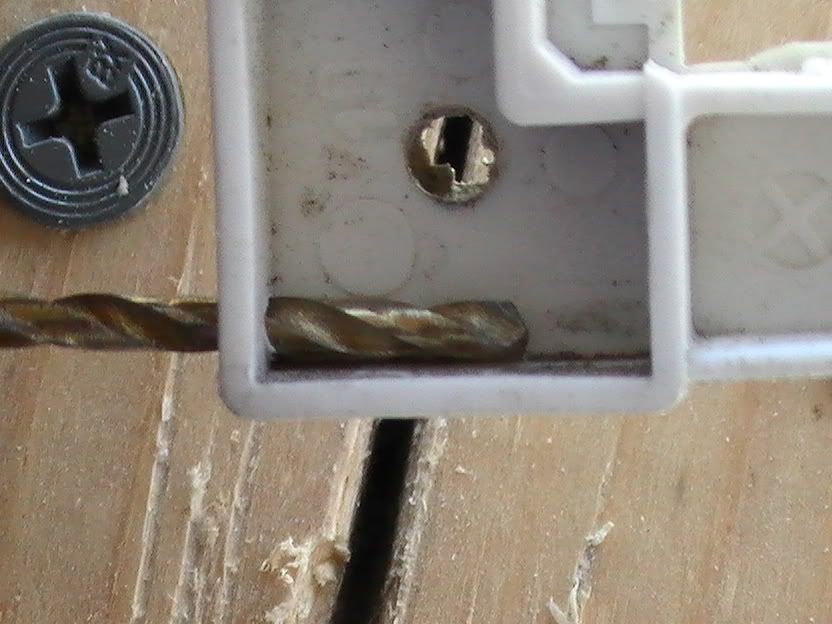 I used a drill bit that was just ever so slightly bigger than the wire that I was using. I held the hole close to the bottom edge of the plastic corner.
My pliers have a 3/8" finely grooved section for gripping things. By holding the edge of the wire right at the last of the fine grooves, I create a bend that is 1/2" long.
This is the 1/2" bend in a longer piece of wire made before I cut it to length.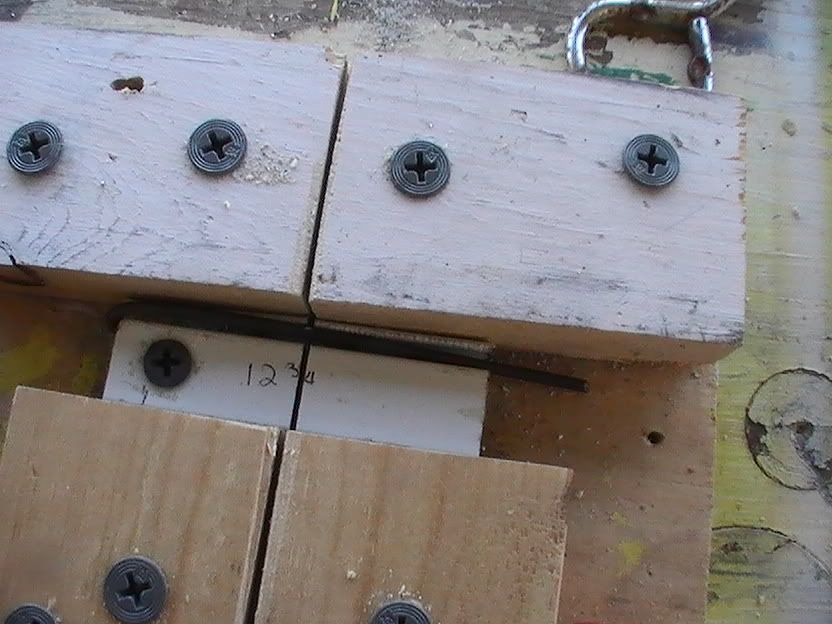 I screwed a small piece of scrap screen frame in place. The hook on the pin hooks over the edge and the spline track helps hold the metal wire still while I cut it to length with a hack saw.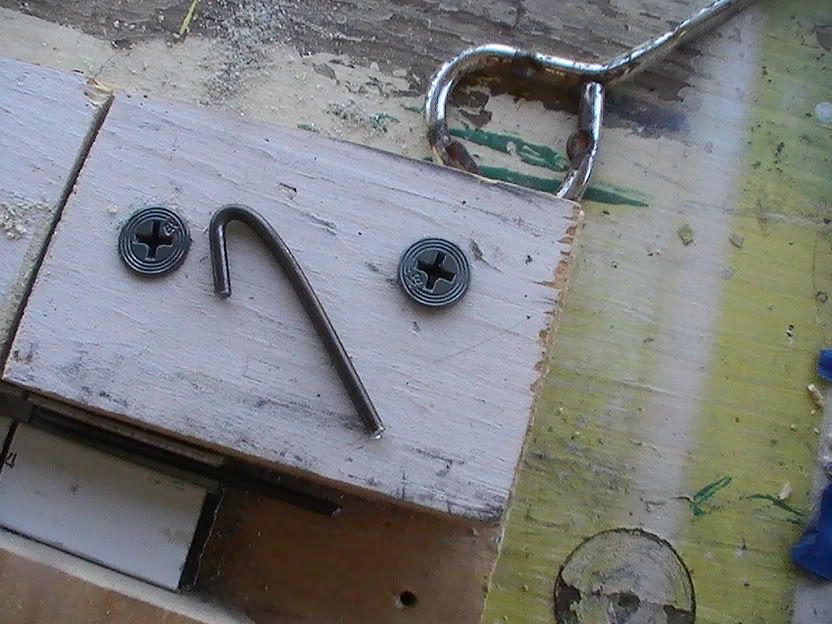 I used 16" long insulation supports (spring steel) to make the pins for the screens to pivot on. the are 1 3/8" overall length with a 1/2" hook at the top. The hook is sitting on a jig I made to cut the metal screen framing... a mini miter box.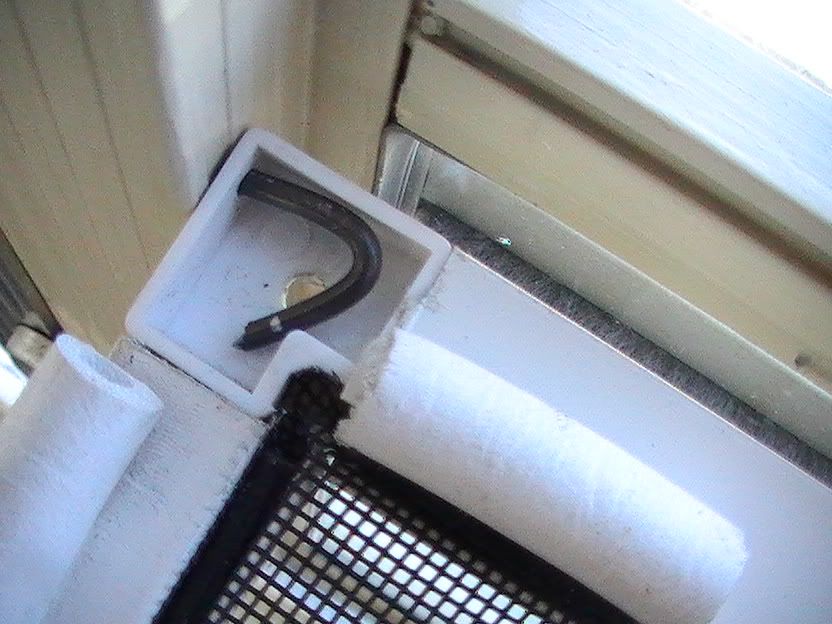 The hook on the pin is 1/2 inch. The 1/2 inch long machine screw will capture it. T
he washer and nut hold the hook in place preventing it from moving when I open/close the screen.
If I ever need to remove the screen completely from the window, for something like cleaning or repair, all I have to do is remove the washer/nut and pull the pin out.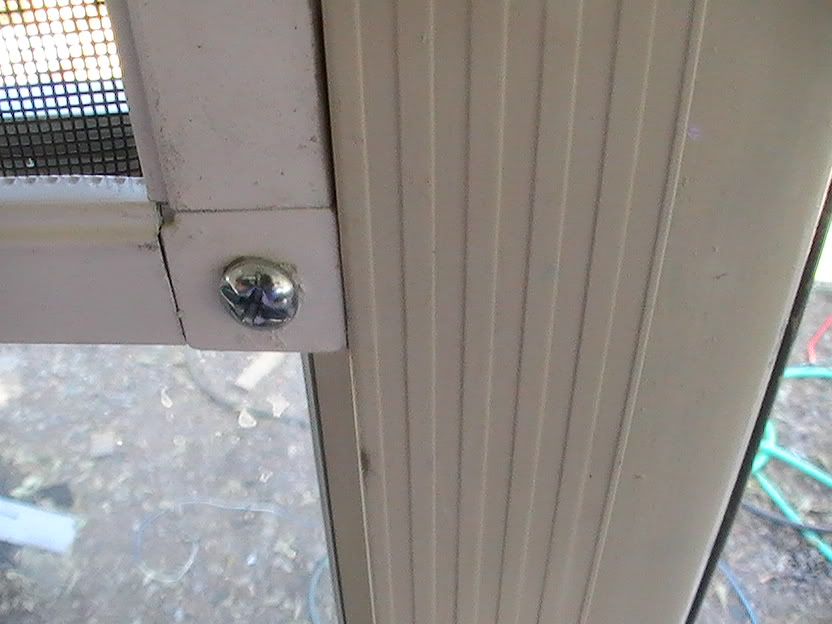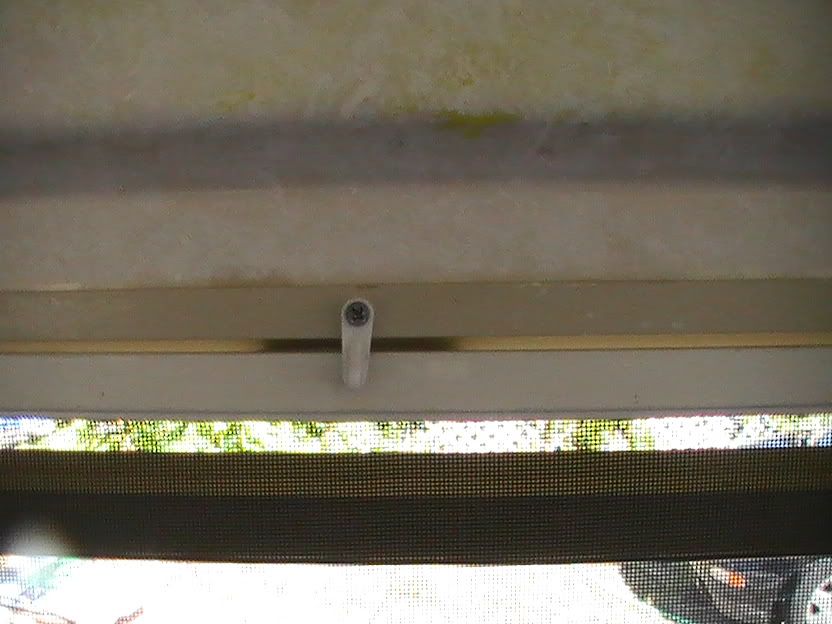 A screen frame clip keeps the screen from dropping open.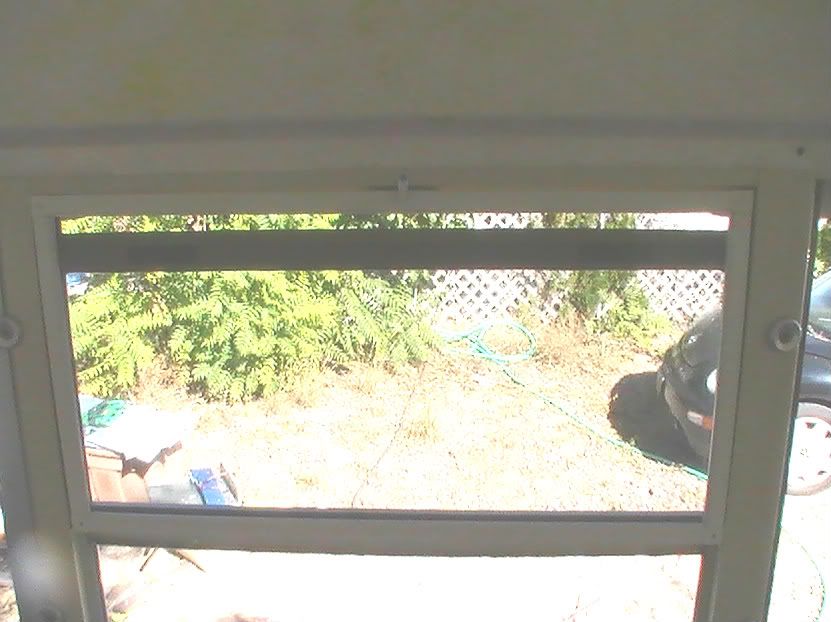 The completed screen installed in the closed position.